(Yellowstone National Park, Wyo.) – For many years, Mark Haroldson lived as an old-western cowboy — riding a horse across the rugged landscape of Wyoming and Montana. But instead of wrangling cattle, he tracked and captured grizzly bears.
What started as a work study job when he was 20 years old developed into a lifelong career of studying grizzlies. "It's been a dream of mine as far back as I can remember," said Mark.
Since he first started working with grizzly bears in 1976, Mark has served as a field biologist for USGS, responsible for the handling and capture of bears throughout Yellowstone National Park. He currently spearheads the Interagency Grizzly Bear Team, a group of scientists responsible for long-term monitoring of the species. Mark will also be honored with the Distinguished Service Award for his impactful work and lifelong dedication to grizzly bear research.
Each time Mark captures a bear, he tries to obtain all the scientific information possible to "do right by the bear." He first drugs the animal, takes fur samples for DNA and isotopic analysis, and marks it with a GPS collar — all of which help to derive survival estimates and population projections.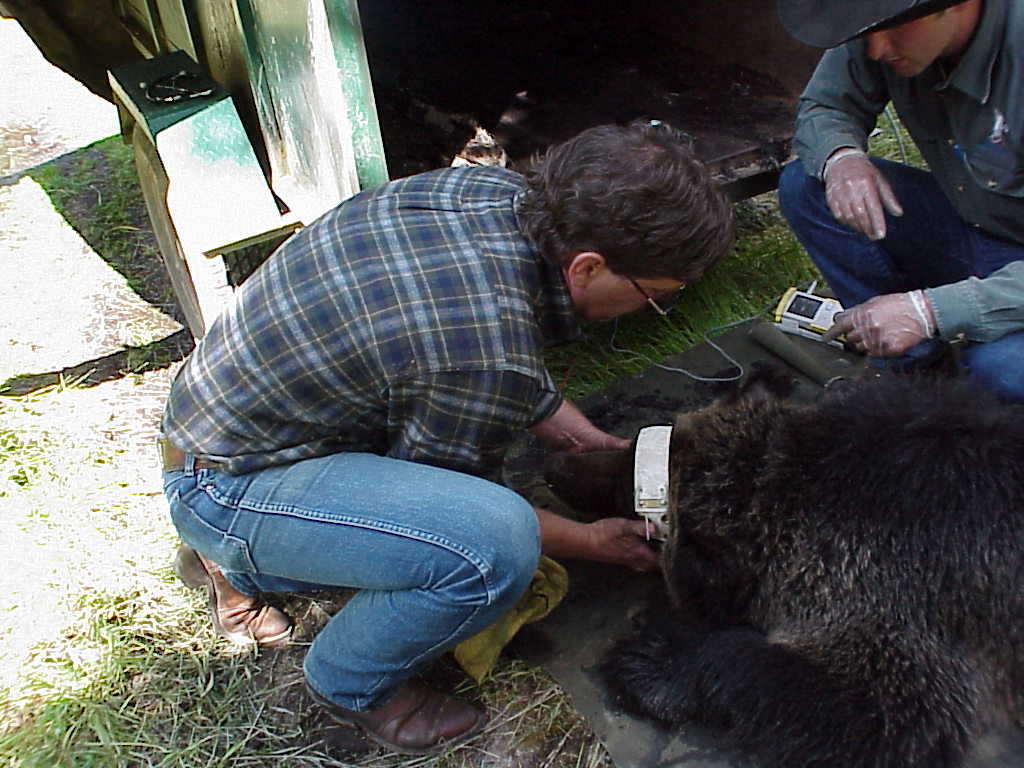 He then opens the bear's maw and reaches between its massive teeth to pull out a small premolar in the back, which typically falls out naturally over time. By analyzing this single tooth, scientists can determine the bear's age.
The sight of a bear's open jaws would terrify most, but Mark works with calm and steady hands. "I'm anxious until I know the bear is ok and up and out of there."
Only then does he feel a sense of accomplishment.
Mark's work was integral in reviving the grizzly bear population and bringing them off the endangered species list, which he views as a team accomplishment. While the grizzly's recovery has had tremendous impact, he continues to work towards long-term conservation of the Yellowstone ecosystem.
Given the chance, he wouldn't trade anything for the field time he had in the Yellowstone backcountry. "It was the sense of being in the wilderness on horseback," said Mark "My boss would point to an area on the map and say go find some bears."
Like a cowboy rambling across the Wild West, Mark continues to explore America's great wilderness, still chasing the wild and magnificent North American grizzly bear.
–US Dept. of the Interior